Have you ever…
Broken a

Live Site

 by Mistake?

Found Creating Sites 

Annoyingly Slow?

Had a 

Site Down

 Because of Bad Hosting?

Had a 

Plugin Clash

 or a 

Buggy Theme?

Had a 

Site Killed

 By Hackers?
Ever Been Held to Ransom By a Web Host?
Many Hosts Are Now Charging Customers Release Fees For Their Own Security Issues
Hi & Welcome
I'm Matt Garrett, I've been a professional niche marketer & blogger for over 17 Years – I run many WP sites of my own, as well as for clients - let's just say I use WordPress a LOT and have for years.
Hackers are getting braver and braver each year. I don't know of any WordPress user that hasn't suffered service issues through hacker activity. Even Hostgator, Aweber & Getresponse and other major services have been taken down.
WARNING Hackers In The Area...
Every effort has been made to accurately represent this product and its potential earnings. All testimonials are from real people who have reviewed and/or used the product(s) sold on this page. No guarantee is made regarding any specific amount of income. Any income examples are representative of some of the most successful participants in the program and can be verified upon request. Each individual's success depends on his or her background, dedication, desire, and motivation. As with any business endeavor, there is no certain guarantee that you will earn any money.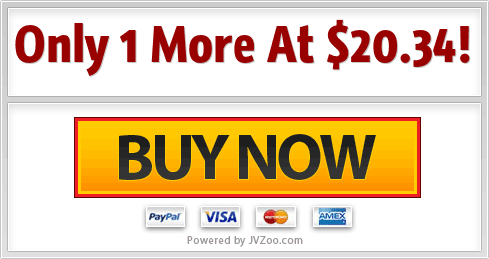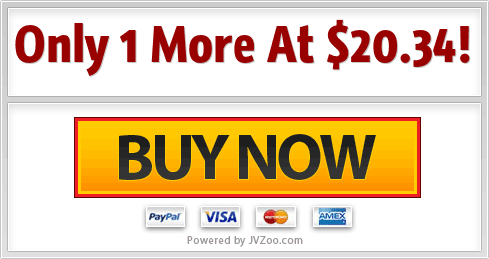 AND THAT IS JUST SOME OF THE STATS
Needless to say that with downtime comes lost traffic, lost revenue, lost ranking & of course lost time. Repairing & restoring websites is not an easy task. 
Most Users Have No Tested Backups
You can of course avoid much of this mayhem by keeping regular backups but, even if you do have backups you have no idea whether your backups will in fact work when needed... So for most people it's a case of "cross your fingers" & hope for the best...
The Solution Is Simple:
You Can Create, Test, Clone, Backup & Fix Sites
Off-line By Running WordPress on Your PC/MAC
I'm Alex Copeland, and along with Matt we run SEOUK, a full service agency specialising in local business as well as other online marketing.
I have been a professional marketer for more than 8 years, and a professional singer for much longer, I first got into marketing and SEO as a way to create and promote for the band as we couldn't afford to pay people for posters, promotions, videos etc and then branched into videos and presenting.
When a site gets hacked you lose so much hard work, I know from experience, so we wanted to do something to help ourselves and others at the same time... 
so we created WP Simulator Agency...
The Launch Offer & Special Pricing Ends When The Timer Below Hits Zero:
No More Worrying About: Broken Live Sites, Bad Hosts, Failed Updates & Hackers
With WP Simulator you can.....
Care Less About Hackers & Crappy Hosts - Clone
Your Live Sites To Your PC/MAC & Vice Versa...
We'll Show You How!
RAPID SITE DEPLOYMENT - NEVER PAY FOR ANOTHER BACKUP TOOL AGAIN!!
SEE HOW WITH OUR STEP BY STEP SITE-CLONING VIDEO TUTORIALS
Back up live Sites & Deploy to Localhost
Deploy localhost Sites to webserver
** Please note we use free third party plugins which are not supported by SEOUK
​
But, that's not all, you can...
Solve & Prevent Plugin Crashes...
QUICKLY AND EASILY AND WITHOUT ANY DOWN TIME
Prevent The Wordpress "White Screen Of Death"
Every now and again you will come across a plugin problem - everything will work OK until you install a new plugin then boom! - your site breaks and you get a nasty message or the "white screen of death"! Trying to work out which other plugin is conflicting is no fun on a live site.
With WP Simulator you can replicate your whole plugin list locally, recreate the bug and find the culprit fast. You can even test new plugins for possible conflict before you use them live + store a working plugin set for each of your sites so you can quickly restore a plugin should an update go wrong.
A smarter way to solve & prevent problems...
Avoid Bad Theme/Plugin/WP Updates...
Avoid On-Line Disasters
So say you've just purchased an amazing new theme or a cool new plugin& you can't wait to use it - you upload it to your live site & hope for the best... then boom! You get errors and parts of your site don't work.
With WP Simulator you can test themes & plugins for reliability, usability and compatibility with your site without any fear. This way you know exactly what will happen when you use the theme/plugin live.
With WP Simulator you can test drive all your new toys...
Try Themes/Plugins/Codes Without
Consequence...
WP SIMULATOR IS THE BEST WORDPRESS LEARNING/TESTING TOOL BAR NONE!
Learn By Making Off-Line Mistakes - They'll Cost You Nothing!
Everyone makes mistakes - even the experts - you just never see them. Experts use local test sites to develop, test and bug fix. A localhost test site is also perfect for beginners who want to learn Wordpress.
You can create your whole site offline, take time to test, clean/modify your themes & when it is good and ready, set it live.
Save making costly live mistakes...
Fix Countless Wordpress Problems...
No More Stress Fixing Nasty Problems
Sooner or later you will hit a big problem - website down! This could be due to a bad update, a database corruption or even the handy work of a hacker. 
You'll have no idea where to start and most likely you will try to mess around to see if you can get things fixed - but if you tinker long enough, you'll probably break more things.
You can take a manual copy of your broken site and recreate it locally so if you mess up it doesn't matter as you can start again with another copy.
 You can run database repairs and other repair tools then re-upload the site back to your host when it is fixed.
WP Simulator is your ultimate Development & Repair kit...
Questions?
WILL IT WORK JUST LIKE A REAL WEB SERVER?
Yes! - You can run 100% genuine versions of WordPress/PHP/MySQL/Apache. The only difference is you are firewalled and you're not broadcasting to the web. Your inbound services, say for example Google Analytics, obviously won't work as spiders can't crawl your PC.
​
IS IT EASILY UPGRADEABLE?
Yes! - Your themes, plugins & WordPress core will update in the same way as on a live hosted server. Unlike a host thought you can easily upgrade your PHP/MySQL/Apache with a single download of XAMPP.
​
IS IT RELIABLE?
Very Reliable! - WP Simulator shows you how to run on XAMPP which is the environment that powers millions of web servers world wide.
Get This #1 Top Seller Now
Test and Backup stuff offline. Never Mess up or lose a live site again
No Value Stuffing
Only quality products are added as extras to our products.
SEO UK does NOT bulk out products with poor quality additions just for the sake of it.
​
To The Point
If what you need to know takes 1 minute to explain then we won't spend an hour talking about it.
We believe in keeping things short and simple.
​
No Eye Ache
No walls of text, no 1990's style graphics, no jumping arrows and flashing buttons.
Just nice, clear, easy to follow content.
Thanks for reading...
The principle behind any of our offers is always to save us both time and money. If the product doesn't meet these criteria it doesn't get off the ground. Once you run more than a few sites time and cost becomes a big priority which is why we are always looking for better and faster ways to achieve our goals.
We are confident that WP Simulator meets these criteria and we believe you will benefit from your investment, of course you always have our no quibble money back guarantee...
I hope you enjoy the product.
Kind Regards,
Product Promise & Refund Guarantee...
"100% Iron-Clad 30 Day Money Back Guarantee"
If for any reason you are not happy with our product within 30 days of your purchase, you're entitled to our 100% money back guarantee. No quibbles, no buts, no bad feeling.
We are confident that you will be happy with WP Simulator & you'll agree that it's a high quality, well tested and proven product.
If you decide otherwise just ask & a refund will be on it's way. This is our completely 100% RISK FREE Test Drive so you can purchase without any fear.
A Small Price for Some Great Know-how